The Benefits of Having a Synthetic Ice Rink in Your Garage
Low maintenance and easy to install

–

Effective Garage Synthetic Ice Training for Hockey Excellence
If you're looking for a fun and unique addition to your home, why not consider installing a synthetic ice rink in your garage? With this innovative technology, you can enjoy skating with family and friends anytime, without the need for a traditional ice rink. Let Skate Anytime show you the benefits of a synthetic ice rink and how to install one in your garage.
One of the biggest benefits of a synthetic ice rink is that it requires very little maintenance compared to a traditional ice rink. You don't need to worry about resurfacing the ice or keeping it frozen, which can save you time and money in the long run. Additionally, synthetic ice rinks are easy to install and can be customized to fit any space, making them a great option for homeowners who want to add a unique touch to their garage or backyard.  Check Out User Submitted Videos of Skate Anytime In Action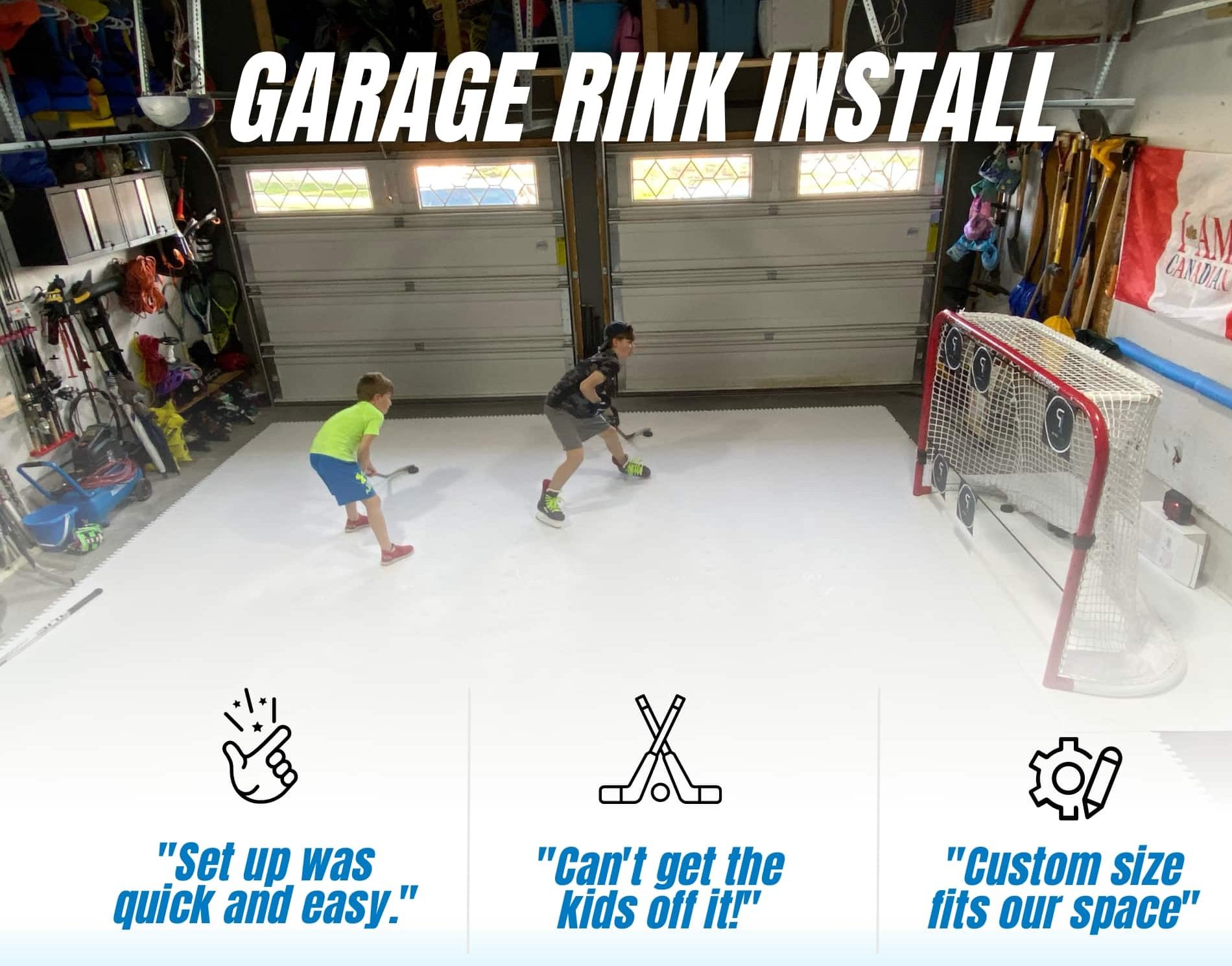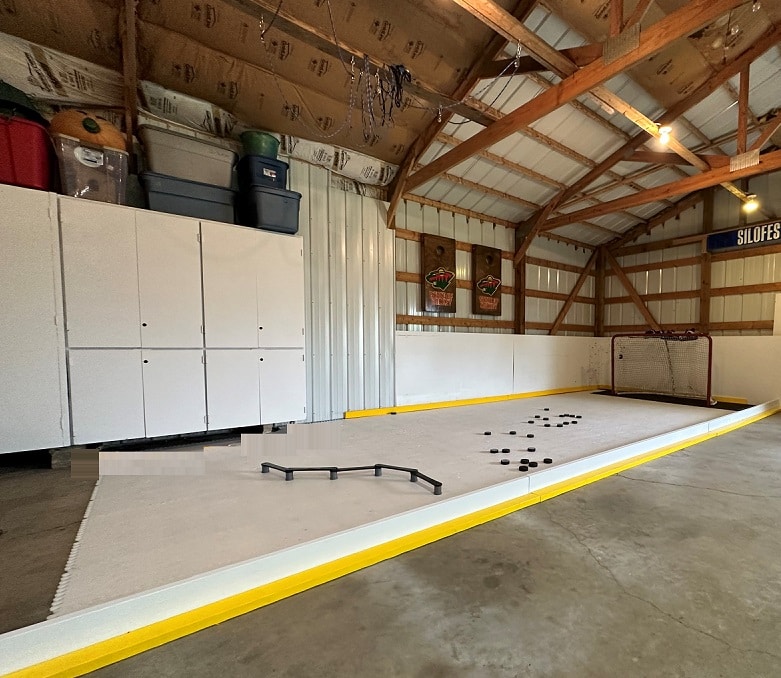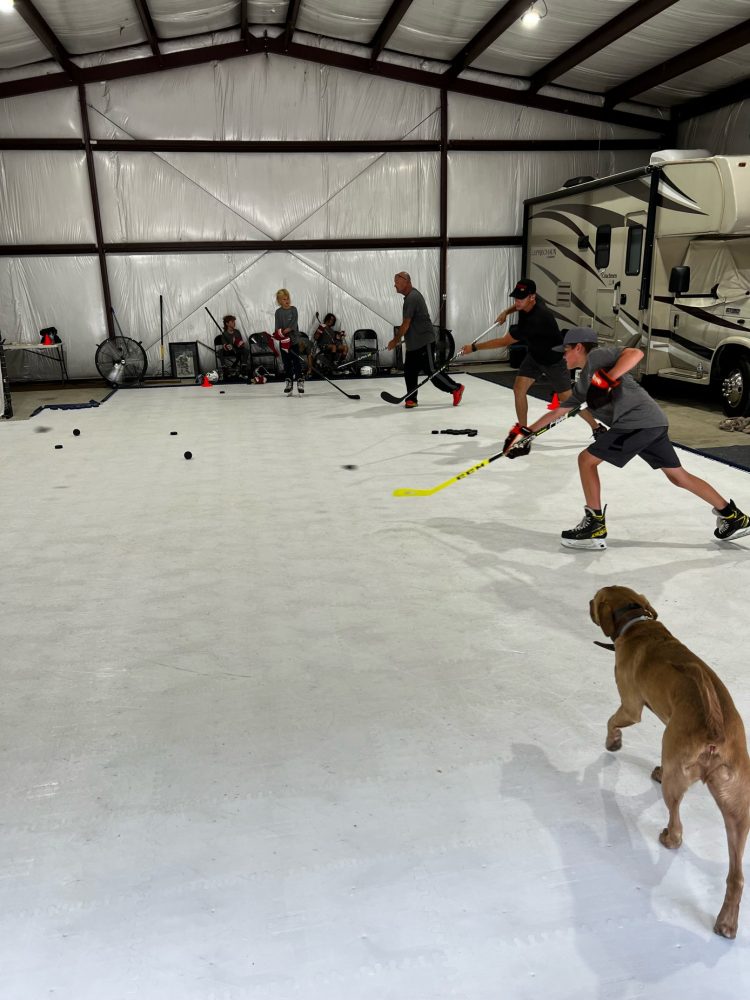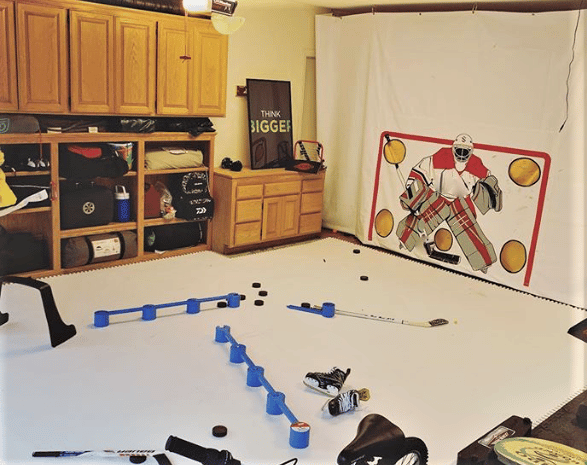 Worry-Free Guarantee


5 Year Warranty on all products

Battle Tested for Hockey


Used by NHL pros, trainers & coaches
All Weather Durable


UV Protected / use indoors or out
Quick & Easy Assembly


Easy setup. No tools required
Build My Rink With BONUS Savings
No Obligation Custom Size Quote with Best Pricing
Subscribe to our Newsletter for Contests, Flash Sales and Deals
Frequently Asked Questions About our Products
"Create a premier training Space at home! "
Garages Not Just for Cars!
Customer Service
Our Award-Winner Customer
Support is Here for You